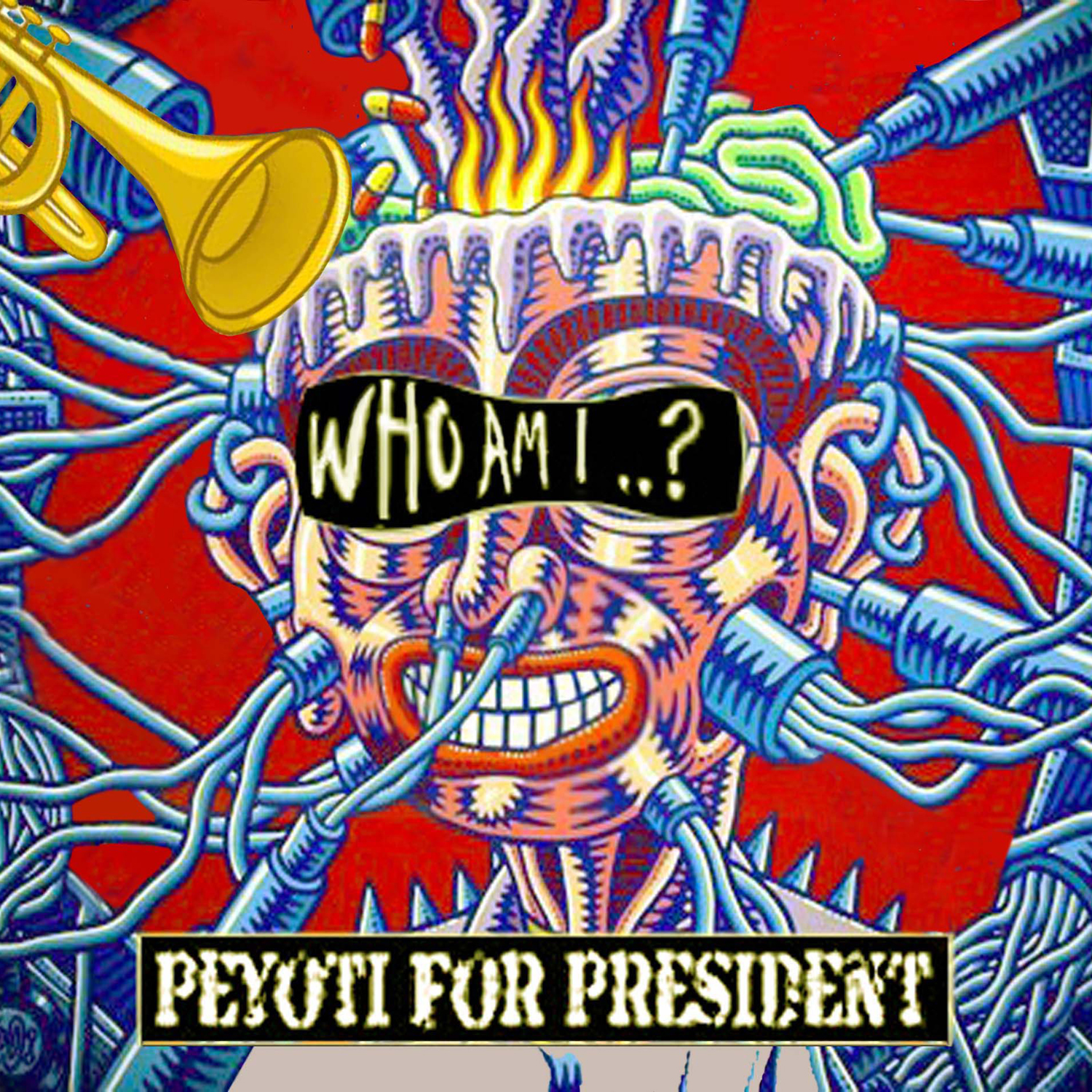 APRIL 2014 - The first release from Peyoti for President since 2011, entitled ' Who am I?' is a conceptual EP recorded in Barcelona, talking about identity, or lack of it. It sees collaborations with some of the best guys n' gals, all living in Barcelona.
For this new EP release, we raise a glass to Dave Bianchi at, 'whatabout music records'. Thanks Dave!
WHATABOUT MUSIC
For Radio, contact us using the top tab, giving a name, web site and full address and we'll send you a CD
Who Am I? (EP)
1. Chi Sono?
2. Alisha Malina
3. Siéntete
4. Professor Bad Trip
Get EXCITED!!!!!!!! first tunes in a while!!!!!!
Ok, so we are all, plugged-in, switched-on and tuned-out, or at the very least.. tuned-into different things, complex and fucked up at times.. and then something familiar… even meaningful happens..
This EP is a dedication to the Italian artist (and also musician), Gianluca Lerici, better known as 'Professor Bad Trip', who's art profoundly influenced us and as a consequence the recordings on this EP. Check out the cover artwork!!! much respect ,-)
Click HERE to listen on SPOTIFY.

A huge thanks to Jenamarie for her agreeing to this cover artwork by Professor Bad Trip (alias Gianluca Lerici). All rights reserved Jenamarie Filaccio
Check out Professor Bad Trip and Good Jena's Facebook HERE
Musicians
All Vocals & Instruments performed by Peyoti

Special thanks go to:-
Professor Bad Trip
Carlos Ronda Mas - Percussion & drums
Harmonica - Stef Farmo Laidet
Rapper - Federico Braina
Siéntete
Carlos Ronda Mas - Percussion & drums
Chi Sono?
Accordion – Garance Louis
Trumpet - Paco Escudero
OUR MESSAGE TO YOU
Hi Peeps!… let us say it plain & simple here… without YOUR help and the help & support of that of all music lovers everywhere.. we would not survive. So, please.. if you enjoy the music.. please consider BUYING IT via the links on the left. Respect